Limited Edition Fine Art Prints
Outdoor writer and photographer Brian Sak specializes in fishing-related writing and wildlife, landscape, travel and fishing photography.
Copyright 2022 briansak outdoors. All rights reserved.



Learn about my best shots and purchase them as limited-edition museum quality photographic prints. Quantities are typically limited to 100 prints, although some may be offered in production runs of fewer or more as indicated. Prints are only available in the size and the media type specified - they will never be reproduced on other media or in other sizes. Each print arrives signed, numbered and dated with the year that the image was taken, and includes a certificate of authenticity. All limited edition fine art prints are sold through Etsy. Please feel free to reach out to me with questions or special requests at the CONTACT ME link above. For print media, substrate, and display type information click here.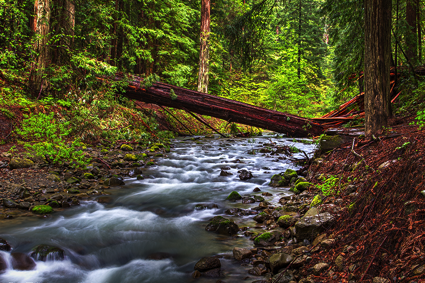 The calming effects of Elk Creek, as it softly babbles through lush vegetation at Humboldt Redwoods State Park in California, will sooth your soul year-round with this beautiful fine art print hanging in your home or office.
Photo Copyright 2018 by Brian Sak
Print Size: 24" x 36"
Print Media: Fujiflex Silver Halide High Gloss Epic
Substrate: Aluminum Composite (ACM)
Display Type: 3/4" Inset Metal Wall Frame
Limited Edition Production: 100 Prints
Price: $975
Shipping: Free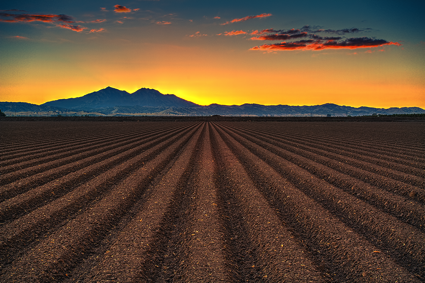 The amazingly straight lines of this freshly tilled cornfield will be sure to draw the eyes and minds of anyone viewing this fine art print to the warmth of the setting sun behind Mt. Diablo in California's East Bay.
Photo Copyright 2015 by Brian Sak
Print Size: 24" x 36"
Print Media: Fujiflex Silver Halide High Gloss Epic
Substrate: Aluminum Composite (ACM)
Display Type: 3/4" Inset Metal Wall Frame
Limited Edition Production: 100 Prints
Price: $975
Shipping: Free